$

6.00
Bad Luck Special Sale American Traditional Tattoo Style Pronoun Pin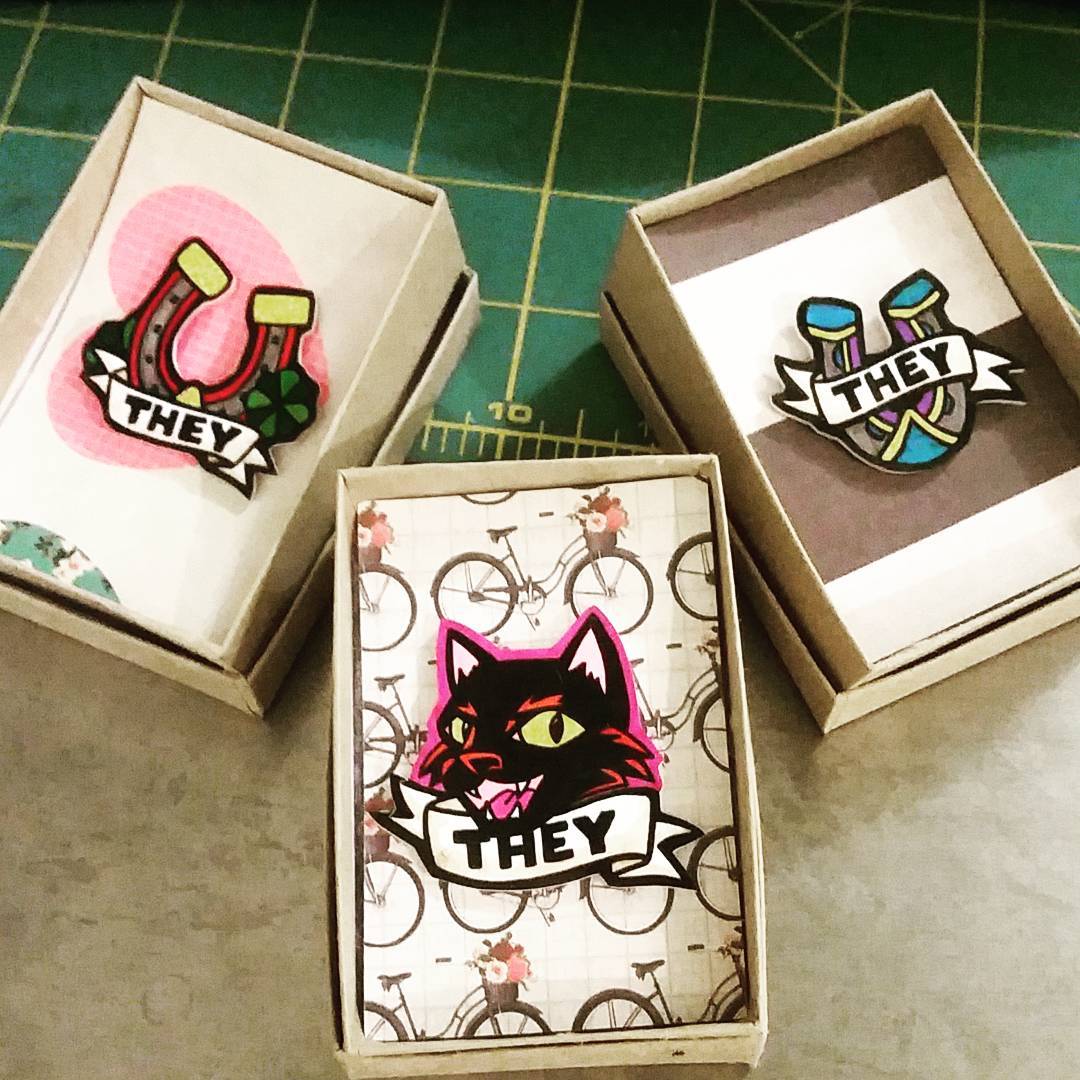 Are you feeling lucky? New luck themed pins for spring available March through April after that the theme will change once again.
A badass way to stop people from accidentally misgendering. Each pin is hand drawn so they will all be slightly different (just like we all are)
All pronoun preferences are available on all designs.
You asked for more options and lower cost options and I'm doing what I can to try to provide both without going crazy. From now on limited designs will pop up seasonally. Customization with color and lettering ONLY will be available on this option just write what you'd like in the notes at time of purchase.
Pins are all hand drawn for variations may occur. They are sealed so that the colors will not fade or smear. The backing is a standard tie tack back (If you'd like a different style of of backing please message me at the time of purchase).
If you'd like a fully custom design (example: mermaid, diamond, basically any non-standard design) please check my other listing.